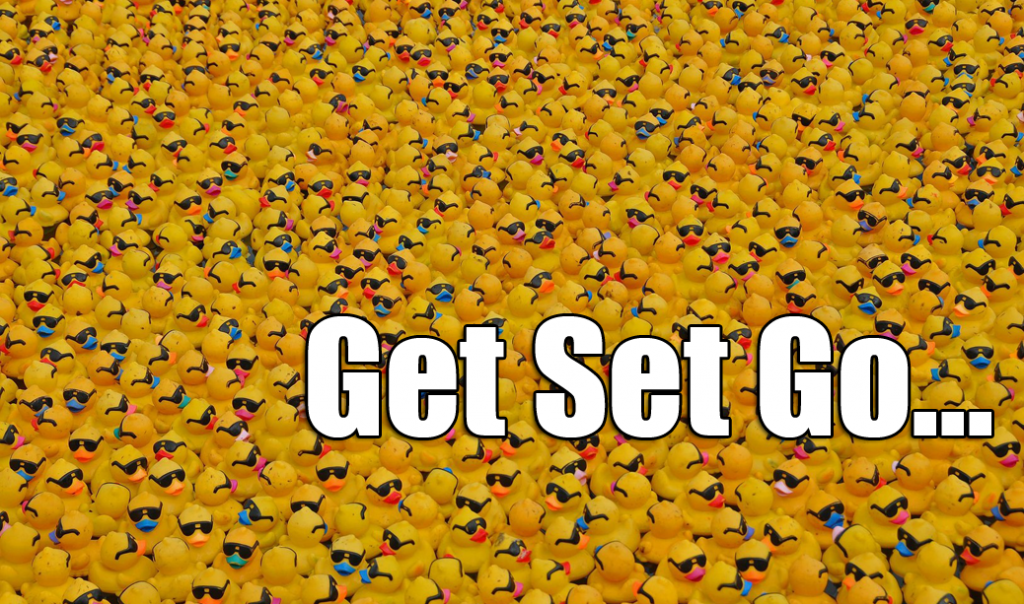 Why not hold your own duck race and raise lots of money for charity.
We can provide you with all the information you need to hold your own race.
What do you need?
Firstly, you need a stretch of water that is relatively slow moving and accessible so you can retrieve all the ducks – the golden rule is to make sure you leave the river and surrounding areas as you found them.
Safety of everyone attending the event is critical and there are risk assessments and permissions required from the relevant authorities.
You need to plan and plan so that everything is considered e.g. what if it rains; what if someone falls into the water etc.
BUT don't let this put you off because these events are worth putting the effort into especially when you see the joy and smiling faces of the families who attend.
Then you need the ducks – depending on how sophisticated you want the ducks will be directly reflected in the price. – they range from 20pence to £3 per duck.
There are plenty available on eBay or Amazon.
Once you have the ducks, the water where you are racing, the necessary permissions then you need to sell the ducks and start raising some money.
Set out your budget and work out all the costs that you will incur and then work out how many ducks you need to sell and how much you will raise for your charity.
If you are interested in holding a duck race please send us an email to matthew@extremeduckracing.org  and we will send you some more information to help you on your way.
 Let's Quack