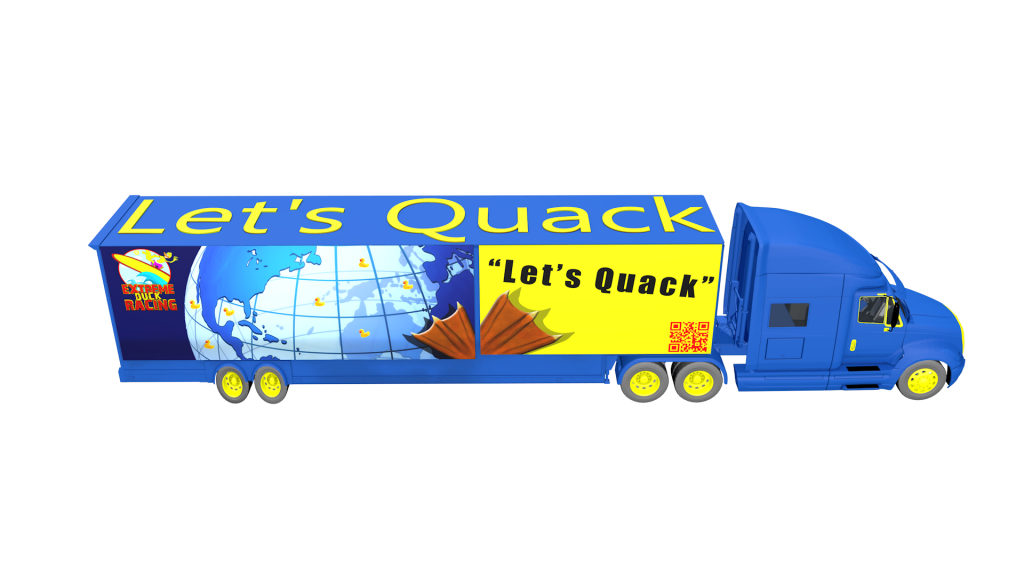 We are developing an amazing Duck truck, available for those that have bought a Duck for the race. You can book the Duck Truck to visit your company (space permitting) where your employees, customers, friends and family can come and see Duck World.
Duck world will just be lots of fun from lots of small fun games suck as hook a duck, paint your own duck, download the app, see how the ducks are made etc.
You will also be able to meet Phileas and have photos taken with him and get a Duck Goody Bag, which will include a duck quacker  – so when Phileas says "Let's Quack" you will be able to quack to your hearts content.